Fun fact: You probably have fresh, smooth, even-toned skin already. All you have to do is uncover it.
The Breeze Salon & Day Spa esthetics team is excited to offer PCA Peels—highly effective and safe treatments for all skin types, even sensitive. They're so customizable that whatever your unique needs are, PCA Peels can address them with little-to-no downtime and without the discomfort associated with traditional chemical peels.
We're so sure you're going to love the PCA Peel that we're giving away free Home Care Kits ($40 value) with every treatment.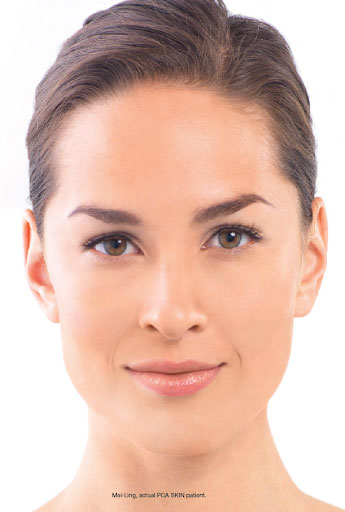 Actual client. Source: PCA Skin
WHAT IS THE PCA PEEL DIFFERENCE?
Exfoliating chemical peels are an effective solution for a variety of skin issues from aging to discoloration to acne. But many people are hesitant to book one due to fear of leaving with a bright red face that's painful. This is where the PCA Peel shows its most notable point of difference.
PCA Peels provide added nutrients—not only for faster, more dramatic results, but to soothe and remove downtime and discomfort. You leave your treatment with a healthy glow and can resume daily activities. While there are some restrictions we ask you to follow for a couple of days (for instance, avoid anything that causes heavy sweating)—most guests find these easy to comply with.
THE PCA PEEL REGIMEN
Your optimal treatment regimen is determined by a consultation with a Breeze Salon esthetician. In general, most guests are recommended for peels every 4-6 weeks until they achieve their desired results (usually 4-6 sessions). Then, we recommend maintenance peels every few months.
If you're ready to discover the beautiful skin that's been hiding this whole time, we can't wait to show it to you. Our Breeze Salon esthetics team will start you on your journey to fresh, glowing skin. Book your first step now!